Augustus Humbert's Personal Specimen
Ex. Garrett Collection, Bowers and Ruddy, March 1980, lot 908, where it was described: "The present specimen is a Choice Brilliant Proof  example. The Proof surface does not have quite the same polish which would have been present on an 1854 Philadelphia Mint product; however, the finish is mirrorlike and without question the piece is a special or specimen striking. In addition, great detail has been given to bringing up the design areas up to their sharpest and fullest relief.
This coin was once the personal property of Augustus Humbert who associated himself with Kellogg after the closing of the United States Assay Office of Gold. Not only is this piece unsurpassed in state of preservation by any other known specimen, no piece could conceivably have a finer or more illustrious pedigree."
Originally the property of Augustus Humbert, the United States Assayer of gold, who was later associated with Kellogg in producing California gold coinage. Later the piece went to the Capt. Andrew Zabriskie Collection, and from there into the Col. James W. Ellsworth Collection, from where it was chosen by John Work Garrett as part of his "first choice" selections in March 1923.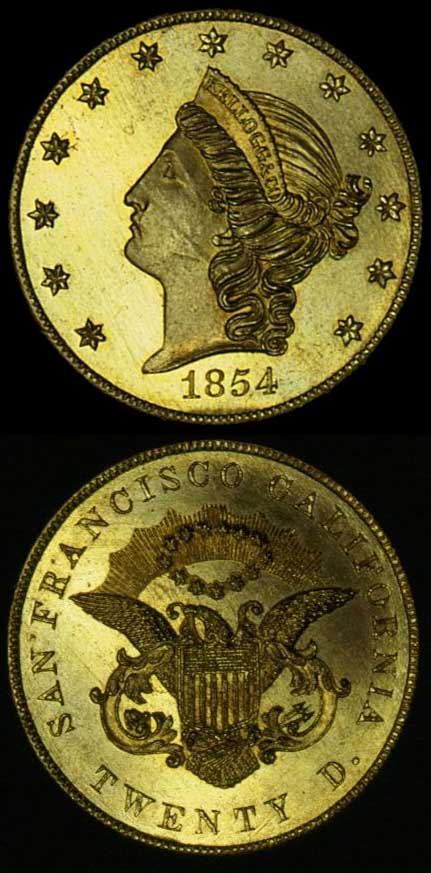 Read the story of Territorial Gold Coins – California Issuers