Ted G. writes: I recently acquired a "Connecticut" State Series Quarter which has had the head double struck and the heads are 180 degrees out of phase. Could you estimate the value? Would it be worth keeping (anticipate growing value) or selling? Thank you.
At first I thought this was a "brockage" error where one coin gets stuck to a die and impresses its image into the next blank. There is too much damage to the coin and it is suspiciously well lined up.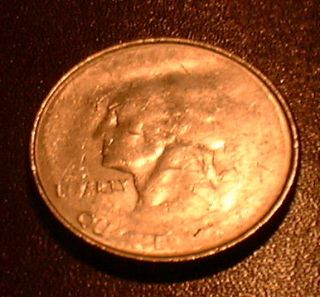 My opinion:
two blocks of wood
2 quarters
a hammer
Place coins facing each other between wood blocks. Whack with hammer until done. Viola! One "Mint" error.
There is a great deal of interest in State quarters, especially errors. It has reached hysterical levels. Normal business strikes that should be in circulation are being slabbed and sold for breathtaking prices. Hey guys, this is pocket change!
State quarter errors are bringing 10 to 20 times what scarcer earlier same type errors are bringing. Fake errors are easy to sell as the bulk of collectors for State quarters are "newbies" and don't know the difference, thus the run on blocks of wood and hammers. I wouldn't want to be the guy without the chair when the music stops.
The mint makes great proof and mint sets that you can buy at reasonable prices to keep your State quarter collection up to date. They are in gem condition. You can break those out and slab them if you wish. The grading services are smiling like Cheshire cats. It is their dream come true. The public is willing to slab their change at $15-$30 a pop. It's better than bottled water.