Glyn B. writes: Can you identify this medal?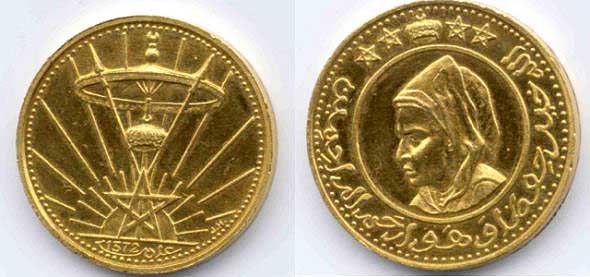 You have a circa 1953 Morocco (under French Protectorate) commemorative medal of the 25th Anniversary of Accession to the throne of King Mohammed V. AH1372 is the approximate Moslem date equivalent to 1953. The actual anniversary date was AH1375 (1955 AD).
The medal contains 15.95 grams of pure gold (total weight is 16.04 grams) or approximately a 1/2 troy ounce. Approximate market value: $750.